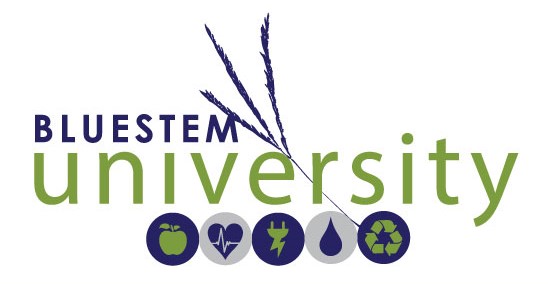 2022:
Bluestem University is an interactive seminar experience that includes original, intriguing, no-cost courses designed for YOU, our Bluestem guests. Check back in 2022 for more course and presenter information!
---
2020:
Cancelled due to coronavirus (COVID-19).
2019:
Bluestem guests enjoyed our keynote presentation by Meghann Maves, "Polluting the Waste Stream." We also had courses covering health and wellness, a cooking presentation on kombucha, kefir and kraut with Mary Krystinak, a discussion on Joliet's water supply by Allison Swisher, and the dynamic energy of worms interactive learning experience with Joan O'Keefe!
2019 Bluestem University Course Catalog 
Click above for last year's presenter bios, course descriptions, presentation times and an overview of Bluestem University.
2018:
Bluestem University guests got to experience courses on yoga and T'ai Chi, as well as a children's special, hands-on learning experience Kids in the Kitchen which incorporated science and cooking while making ice cream from dry ice.
2017:
Click here to view 2017's Bluestem University Course Catalog.
Course Catalog includes a description of Bluestem University as well as last year's 2017 course list, times, instructors, and descriptions.