Activities
Tour:
"Reclaiming and Re-use of Historic Buildings and Open Space in an Urban Setting"
Take a tour of the University of St. Francis campus and interior tour of Motherhouse with Don Fisher, USF Manager of Building and Grounds.
Morning and afternoon tour – times TBD.
Children's Activities:
Nature Walk
Paper Hats
Seed Tapes
*All day activities provided by the Joliet Park District
Live Entertainment
Nate Pultorak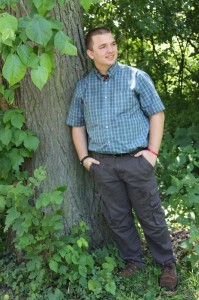 Hammered dulcimer player since 2006.
CDs will be available for purchase.
natepultorak.weebly.com
Listen to this live performance from 10:30 – 12:30P.M.
---
Generator X
Band plays a mix of Rock, Pop and Originals from the late 60's thru 90's.
www.facebook.com/generatorxband
Listen to this live performance from 1:00 – 3:00P.M.